Remote Phone Support Services Provider
Today, businesses are increasingly facing growing customer expectations, prompting them to adopt omnichannel customer support strategies. Unfortunately, achieving customer satisfaction may require a company to sacrifice the efficiency of existing customer support channels to spearhead and implement new ones. This compounded with the skills shortage within the customer support industry makes it challenging to fill vacant phone support positions. And that's where our remote phone support agency comes in.
We are a staffing agency based in Ukraine, and help businesses scale up and build remote telephone support teams from scratch. Our virtual receptionists believe that engaging in rich conversations is the most powerful way to engage, delight, and close deals for our clients.
Phone answering agents we hire for our clients are experienced but not limited to working in the following industries: finance, IT, real estate, retail, ecommerce, healthcare, fashion, education, food, hospitality, entertainment, media, telecommunications, agriculture, construction, transport, and so much more.
6 Reasons Why Your Business Should Have Telephone Answering Services
Phone answering services can benefit your business in several ways including:
Never Miss Sales Opportunity
Every business needs sales to survive. Sales are essentially the lifeblood of a business, and any sales call should be seized immediately. Whilst most retailers today sell products online, some customers still prefer using the good old phone to purchase or make inquiries about a product. And taking advantage of these sales phone calls could make all the difference. After all, there's no point in spending your marketing budget advertising your products or services if the customers can't access you.
Increase Productivity
Every call emanating from your customers presents your sales team with a unique opportunity to sell and upsell your products. If you have a small team, however, handling multiple phone calls can be a challenge. With the help of a telephone answering service provider, you can easily filter and prioritize the important calls, ultimately improving the overall productivity of your sales team.
Reduce Business Overheads
Hiring an in-house team to handle your calls can be extremely expensive. You'll need to find an office, hire personnel, invest in a phone system, and any other HR-related headaches. And even if you have the financial wherewithal to pay the salaries, hiring full-time staff means you get to pay them even when they have nothing to do. A remote live answering service, on the other hand, allows you to scale upwards and downwards, all without impacting your overhead costs.
Enhances Value-Added Activities
Most customers come to your business not just for your core services but also for the little things that differentiate you from your competitors. If your staff is hooked on online phones, however, they can't provide these value-added services. Virtual phone answering services can help profile different calls and redirect them to the appropriate department, ultimately allowing them to provide your company's best value-added services.
Personalized Service
Call answering services mainly let you choose the package that suits your business needs. At the very basic level, you can choose a service that receives messages on your behalf and filters out any unwanted calls. Alternatively, you can choose a more comprehensive package by providing the receptionists with bespoke briefings, scripts, and product descriptions, which can be updated occasionally. As a result, your customers will be met by a polite, friendly, and well-informed support team, making them feel like a part of your business.
Deep Insights
Another primary merit of an answering service is that it allows you to get information that you would have otherwise been unable to with regular phone support. You can easily generate a detailed breakdown of all the calls received, the identity of the caller, and the subsequent action taken. Armed with this data, you can easily follow up with the customers at a time that is convenient for them and pitch your products.
Benefits of Outsourced Phone Support for Your Company
You have looked into the benefits of phone answering services and decided it is what your business needs. After talking to your bank, however, you realize that you don't have the time to invest in an in-house team. The next best option could be to outsource customer phone support. But what are the benefits? Let's explore the benefits of hiring a remote telephone customer service provider.
Hire Phone Support Experts
Professional Expertise
One of the core benefits of hiring a remote telephone tech support agent or agency is that it allows you access to global talent. These professionals are trained to respond to incoming calls as fast as possible and offer the most helpful solutions. And since they work with multiple clients from all over the world, they are able to keep tabs on industry trends, which can ultimately benefit your company.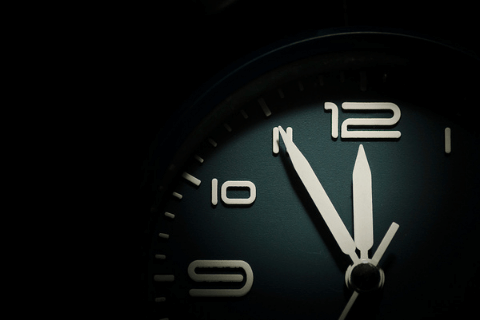 24/7 Accessibility
If your customers are spread across the world and multiple time zones, an outsourced call center provider could be a worthy option. Multiple telephone answering service providers have the financial and human wherewithal to offer 24/7 phone support services. This means that your customers can contact you beyond office hours, talk to a real person, and receive any customer service that they need.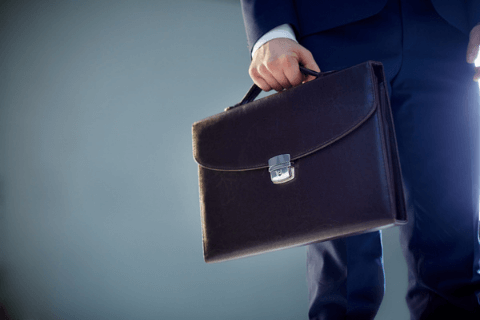 Focus on Core Business
As a business owner, responding to calls and scheduling appointments can be time-consuming and cause a lot of interruptions. However, a remote 24 hour telephone answering service provider can help you handle most of that work for you, allowing you to focus on your core business activities and meeting with clients. Along with handling incoming calls, they can also manage and respond to your messages if you're in a meeting or out of the office.
Cost-Effectiveness
Over the past few years, the concept of remote working has become increasingly popular for many companies, largely due to the low employee costs involved. For starters, you don't need to pay full salaries, considering most agencies allow you to set up an on demand call center. As such, you get to only pay for the services received, plus you can scale your team upwards or downwards depending on your hiring needs. Live remote phone call answering service also saves you all the costs associated with real estate, purchasing equipment, and insurance, as the receptionists work remotely.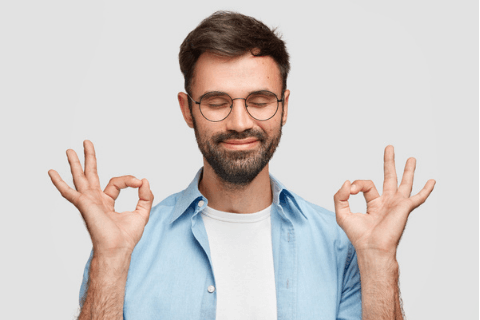 Establishing Control
Most entrepreneurs avoid outsourcing due to the fear of losing control over some aspects of their business. Whilst this is true to some extent, obsessive embedding to the entirety of your organization and juggling different tasks can lead to benign mismanagement and neglect over time. By outsourcing the non-core business functions such as phone customer care, you can exercise better control over your core business objectives. Along with that, the phone answering agency can help offer additional management support, which may not be the case with an in-house team.
How Phone Customer Care Agents Can Help
Our agency helps businesses build from scratch and scale phone answering teams by sourcing the most talented professionals. Our virtual receptionists are trained to efficiently handle all phone answering aspects and offer unparalleled service to your customers on every call. We truly value our client's time, which is why our agents are able to quickly filter out customer calls and redirect them to the appropriate team member or department. As an extension of your business operations, our virtual call center agent/s are equipped with modern technology, all of which can be tweaked to interface with any business, irrespective of the industry.
Multilingual Answering Services
In today's technology-driven business environment, customers can access information in a snap. For this reason, businesses need to understand their customers and effectively communicate with them, irrespective of the language spoken. Generally, non-native English speakers gravitate towards companies that support multilingual services, as it makes it easier for them to meet their needs in their native tongue. Our multilingual call center outsourcing solutions will help you accommodate most of your non-native English demographics. Our professionals will provide translation for multiple languages, resulting in more improved customer satisfaction and business opportunities.
Live Phone Answering Service for Small Business
Customers hate dealing with automated voice-overs when they contact a business for customer support, which could leave a negative impression of your brand. When you hire phone support agents with us, you'll always have someone manning your phone line. Better yet, our small business answering service is highly flexible, making it affordable for businesses working on a tight budget. Upon request, we will work with you to craft a customized call script, which will be used to respond to calls on your behalf.
24/7 Telephone Support
In a 24-hours economy, actual potential customers expect instant support irrespective of the time of the day. Our team of professionals also offers after hours phone answering service, giving you a competitive advantage over your competitors. With 24/7 telephone support, customers can contact you day or night and still have someone on the other side waiting to respond to their queries or complaints.
Why Choose Our Company as Your Outsourced Answering Service Provider?
There are many reasons why we are considered one of the best customer service phone providers in Ukraine. But in the interest of time, we are going to give you the top four.

– You call the shots. We involve you throughout the recruitment process, which makes it easier to select the candidates that match your phone support needs, company culture, and language.
– Talent network. Thanks to our huge pool of candidates and a robust referral-based system, we are able to easily connect and hire phone answering professionals.
– Business knowledge. Our hiring experts put in the time to understand your challenges, hiring needs, and business values, allowing us to seek skilled phone answering professionals.
– Recruitment analytics. Our hiring managers use analytics to enhance and streamline our staffing services as opposed to replacing our hands-on approach.
– Complete transparency. We understand the importance of our clients staying connected to their customers, which is why we have a transparent pricing model.
– Not locked-in. Our agency gives you the flexibility to scale up or down your team depending on your hiring needs. Still, our staffing services don't come with strings attached and we don't impose any exit fees.
Build a Phone Support Team
How We Hire Customer Service on the Phone Agents
From sourcing for potential candidates to the day they join your team, we have simplified and streamlined our hiring process.

1) Tell us your needs. We will get the ball rolling by having a virtual meeting to understand the problems you are encountering, your business culture, and the skills and attributes you are looking for to build a nearshore call center.
2) Selection of phone answering agents. Next, our expert recruiters will start sourcing for the most experienced and qualified candidates to fit your company culture. Luckily for you, we have a huge talent pool and a robust referral system, so this process should conclude fairly quickly. We will also send you the resumes of the chosen candidates for your consideration.
3) Screening. After you have gone through all the resumes, we will make arrangements to conduct virtual interviews via Zoom, Skype, or a video conferencing tool of your choice.
4) Make it official. By now, everything is in order and you have the right hire. Next, we will send a detailed agreement for you and the candidate and you to review and sign.
5) Your team starts working. Finally, we will move on to the best part of the process – actualizing your outsourced support team. The new hires will be introduced to the rest of the team, go live straight away, and start providing top-notch phone answering support.
Get in touch with us today and build a dedicated phone customer support team in Ukraine!